High Heels – A Love Hate Relationship
I love the look of a red soled Louboutin just as much as the girl next to me… But is it really worth it? I'll let you be the judge…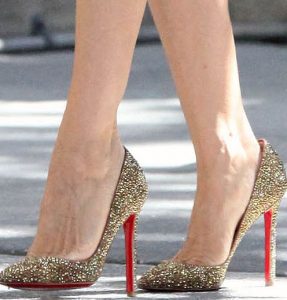 The high heels effect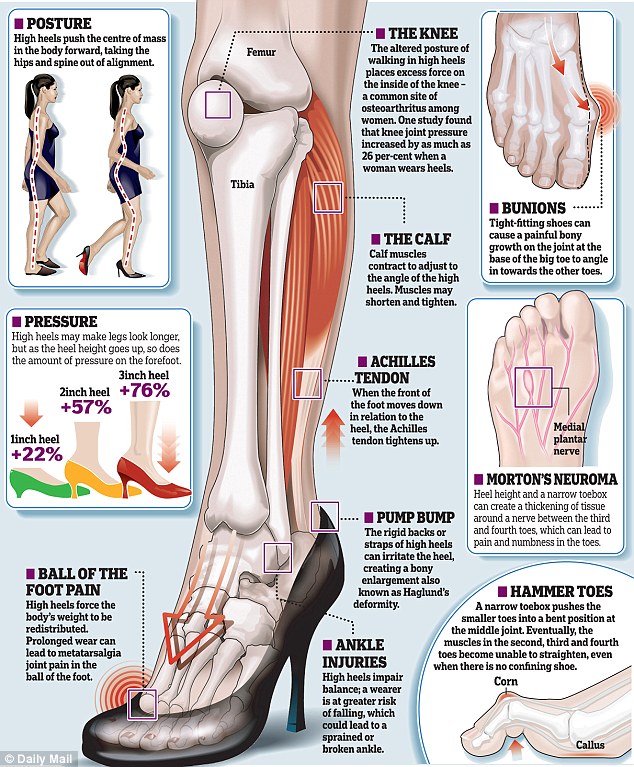 More on posture changes…
As this image (below) depicts – High heels throw your centre of mass forward so to prevent yourself from falling, you shift your torso back which changes the natural curves of your spine and has the potential to increase back pain.
In this position your hip is forward to the ankle which causes an anterior translation of the femoral head within the hip socket which has the potential to cause hip impingement and groin pain.
Ideally you should be able to drop an imaginary plumb line from your shoulder through your hip down to your ankle.
Long Term Use
Long term use of high heels has the potential to cause significant and permanent damage to the feet. These images display what feet look like that have been squashed into high heels over a long period of time.
Not so glamorous now!!
Services and Products Available:
At Alchemy in Motion & Integrated Pelvic Physiotherapy we offer a range of services and products related to foot and gait dysfunction in addition to one on one clinical consultation including:
Custom heat mouldable orthotic prescription
Vasyli custom orthotics
Sorbothane performance insoles
Archies footwear
Our clinicians are barefoot trained specialists and can assess and treat a wide range of foot pain and dysfunction. If you have any foot or ankle pain or would like some advice on foot wear please don't hesitate to contact us (07) 5441 4764 to make an appointment with Mat, Robin or Alice.