Women's Health: Am I at risk of pelvic floor problems?
Do one thing for yourself TODAY and take a few minutes to complete this questionnaire from the Australian Continence Foundation.
If you answer YES to any of the above it is important to have a discussion with a pelvic floor physiotherapist to address these concerns.
The pelvic floor stretches like a muscular trampoline from front to back (pubic bone to tailbone) and from side to side (sitting bone to sitting bone). The pelvic floor supports the urogenital organs including the bladder, bowel and uterus in addition to the colon and intestine. The female pelvic floor has three openings – the urethra, vagina and anus. The urethra and anus have sphincters reinforcing the openings to assist in controlling the flow of urine and stools.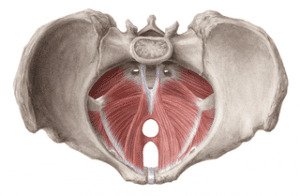 There are certain times in a female's life where the function of the pelvic floor can deteriorate – especially around child bearing years and menopause. Despite this however, issues can arise at any time due to chronic straining and constipation, chronic coughing or sneezing, high impact exercise, long term heavy lifting and obesity.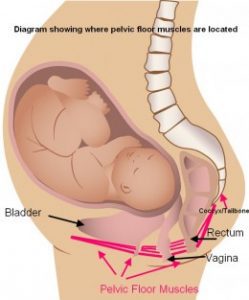 This basic screening tool gives you a good indication of whether you may be at risk of having pelvic floor problems NOW or potentially down the track. The thing with the pelvic floor is that… once damaged, the automatic wiring and function can be difficult to regain without proper training and rehabilitation. It is for that reason that we strongly suggest coming in for a one on one consultation to have your pelvic floor checked and be given specific exercises and treatment to address your concerns and reduce the risk of issues returning in the future.
At Integrated Pelvic Physiotherapy a women's health pelvic floor assessment involves:
Subjective assessment of:

Bladder and bowel function
Diet and lifestyle such as exercise and work
Obstetric history – children, delivery types, complications etc
Sexual function
Medical / Surgical history

Objective assessment of:

Breathing through abdominal real time ultrasound
Pelvic floor function, strength and endurance through gentle internal assessment + abdominal real time ultrasound
Quality of movement and daily functional activities
Pelvic floor's ability to withstand certain pressures such a straining or bearing down or laughing, coughing or sneezing
If you have any concerns about your pelvic floor function, please don't hesitate to book an appointment with one of our pelvic floor physiotherapists (Robin or Alice) on (07) 5441 4764.